BAKER FRAUD REPORT – news you can use
April 20, 2017
Consumer tip of the week:  Did you know you can google a picture?  Fraudsters often just copy photos from other sites.  So if you're looking at something on the internet, such as a car, boat, pet, or even the profile picture of a romantic interest you can check it out at google images or Tineye.com.  If the photo appears with a different name or location you know you're dealing with a fraud.
Have you received an email that looks like it came from someone you know, but it only had a hyperlink.  What is that all about?
The FTC's Chicago office has brought two cases against the people that use these spam emails to sell bogus diet pills.
Several years ago crooks hacked the Yahoo email accounts of a massive number of people, also obtaining the email contacts in these hacked accounts.  Thus if they had hacked the account of Bob Heinlein, all of his contacts would receive an email containing a hyperlink, perhaps with a subject line such as "Hi, have you seen this?"
Those who click on the links are taken to web pages that look like articles by real consumer reporters, who claim that they tried diet pills and were "astonished" at how well they work. These fake news pages also claim that celebrities such as Oprah Winfrey use the pills, and contain fake testimonials from supposed users.  The fake news pages have a hyperlink to one of the web sites where victims can order the Defendant's worthless diet pills.
The FTC says that the Defendants in the Fowler case made at least $1.3 million from their efforts, and in Sale Slash at least $43.4 million.
FTC and CFPB
 Warnings, trends, and Other Updates
Increase in hacking of third party sellers on Amazon; fake deals posted and bank accounts raided
Scotland Yard warns of new Phishing scam.  Victims receive an email from a "law abiding citizen" that claims to have accidentally received personal information about you, and invites you to open an attachment that supposedly contains this info. But opening the document will install spyware on your computer.
Nigerian runs frauds from cell at Nigerian maximum security prison
Facebook deactivates huge number of fake accounts that were used to send spam
50 Chinese scammed out of life savings: Promised jobs in Malaysia, arrived in Johore but no jobs so they are stranded at the airport
Regina, Canada businesses being hit by bogus bills for an online phone directory operating out of Montreal
UK government pays for 1500 call blocking devices for patients that have been diagnosed with dementia
Text messages in the UK supposedly from tax authorities say you are owed a refund; provide link to a site where you enter your personal info and bank account info; opening link also put virus on phone
ATM Skimming
Police in Mumbai (Bombay) arrest Bulgarian for ATM Skimming
Romanian man pleads guilty in the Bronx for ATM skimming; third of eleven to plead to date
 Business Email Compromise Fraud
Nigerian Man pleads guilty in Utica, New York for engaging in BEC from Nigeria
Nabbed when he flew to JFK airport
Defrauded victims of at least $6.5 million
Victims wired money from New York, Florida, Illinois, Ohio, and Texas
FBI offers reward for Nigerian man that was engaged in BEC:
Kelechi Declan James last seen in Brooklyn.
Has defrauded victim out of $5 million so far
Collected money by taking over bank accounts and using romance scam victims
Tax Issues
Jamaica and Sweepstakes Fraud
Romance Fraud
Tech Support
Ransomware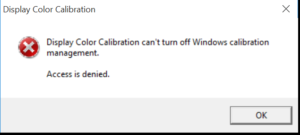 Just for fun….
My therapist said that my narcissism causes me to misread social situations.  I'm pretty sure she was hitting on me.